Discover Our World of Endless Possibilities
We Work Hard to Provide you with the Best Quality Products
At Nature's Pavilion we take pride in offering you the best quality products available. We know that you expect the very best, and that's exactly what we strive to deliver every single day.
Our store is staffed with highly knowledgeable professionals who are passionate about providing you with the highest quality products at the best possible prices. We carefully curate our selection of products to ensure that every item on our shelves meets our strict standards for quality and value.
From fresh produce to alternative meats and from dairy products to snacks and beverages, we offer a wide range of products that are sure to meet your every need and exceed your expectations. We source our products from trusted suppliers who share our commitment to quality and sustainability, so you can feel good about what you're buying.
So come visit us at Nature's Pavilion and experience the difference that quality makes. Our team is dedicated to providing you with the very best products and the best service. We can't wait to show you what we have in store!
Nature's Pavilion opened our first store under the name of "Ideal Nutrition" in Poughkeepsie, New York with the vision of creating a neighbor-friendly marketplace for health and wellness products. With roots dating back to 1961, we were ahead of our time in an era when not as much was understood about the benefits of better nutrition and natural foods, so we sought to make a name for ourselves by offering an ideal shopping experience for our customers. To do that, we created a mission with three main goals that we've been following ever since.
First we would research, find and sell the highest quality products from around the world that offered proven results. Second, we would share our knowledge gained with our customers and educate them about the benefits of health foods at all times. Finally we would offer real value to shoppers with competitive prices. As our number of satisfied customers grew and word of mouth about our store spread we earned a reputation for top quality, extensive product selection, and unsurpassed customer service.
"Here for a healthier you" became our slogan because our customers come back year after year seeking our unique commitment to their wellbeing.
In 1997 Colonial Health expanded and we renamed ourselves Nature's Pavilion with the opening of a new store in our hometown of Kingston, New York. In 2001, Nature's Pavilion branched out with the opening of our previous location in Pompton Plains, New Jersey. In 2020, we moved our location a block down the road to 481 Route 23 South in Pompton Plains. We feel the new space allows us to build on what our customers already like about Nature's Pavilion, and it will allow us to move forward with other services we'd like to offer in the future.
Since we believe everything we sell in our stores should improve quality of life, we don't stop at nutrition and vitamin supplements. We also offer a huge selection of organic foods, organic coffee and a wealth of organic and gluten-free baking items that aren't easy to find.
We also believe the value of eating healthy should not be compromised by toxins commonly found in most household products such as cleaning solutions, shampoos, conditioners, deodorants, makeup, skin products, female products or anything else. We stock all kinds of environmentally conscious items and we're confident you'll feel we've thought of just about everything. That includes an unparalleled selection of CBD products, pet wellness supplements, and items for infants and young children.
Over the years, we've never lost sight of our original goals and strive to drive our mission forward as relentlessly as ever. For example, we've given scholarships to New Jersey college students studying nutrition, mentored college interns majoring in health sciences, served as expert advisors to government officials and hosted a variety of free classes on a number of topics. When the pandemic first hit in early 2020 we were the first to upload Youtube videos about products in our store that customers told us defeated their active cases of COVID19. Steve guest-hosted talk radio spots numerous times to share our COVID infection protocols we developed during the pandemic's darkest hours. In our new location, we've added to our staff of knowledgeable health, nutrition & wellness experts. In doing so, we realized our goal of always having a specialist here seven days a week to provide customers with knowledgeable and personalized consultations. We don't mind saying we have helped numerous customers when doctors failed them.
Nature's Pavilion remains a family-owned business today, and we notice more and more customers travel greater distances to visit our store – mentioning our selection and knowledge is well worth the trip. Most recently, one customer told us, "I've truly found my store!" Another told us, "I don't have a health plan, you're my doctor Steve. And I'm healthier than ever!"
We invite you to follow us on social media for helpful health tips, upcoming store events, and much more. We're confident once you visit our current location at 481 Route 23 South in Pompton Plains, you'll understand first-hand how our decades and generations of experience in the business truly make a better shopping experience.
Real People, Real Reviews
Discover What Our Customers Are Saying About Us on Our YouTube Channel.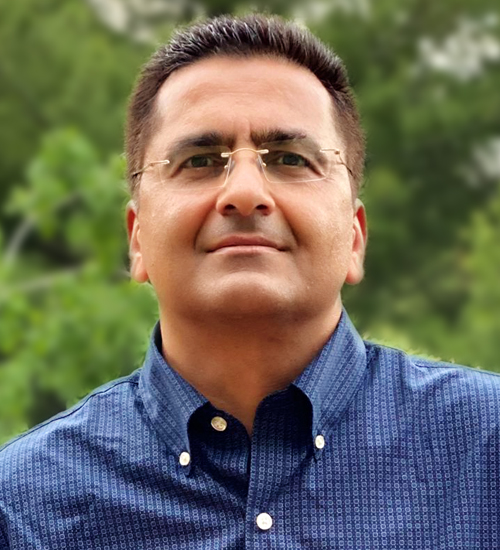 Our Mission is to promote the wellbeing of individuals in our community by providing them with supreme quality wholesome foods and natural health care products.
We are committed to providing our customers with quality products in a pleasant and comfortable environment. Our goal is to create a business that supports and enhances the health and care of individuals and families in our community.
We are also committed to helping the environment by encouraging recycling, avoiding excessive waste and facilitating the "Shop Local" movement.
Nature's Pavilion remains a family-owned business today, and we invite you to look through our website or visit us in person to see how our decades and generations of experience in the business truly make the shopping experience better for you. We look forward to serving you and the community for many more years to come.
Discover where Science Meets Nature with Bio-Essence Intl. Shop Our Collection Now!
Experience the enchantment of magical medicinal plants and enhance your quality of life. At Bio Essence International, we harness the power of nature's wonders to bring you exceptional wellness solutions. Our carefully crafted products, derived from potent botanical extracts, provide holistic support for your body and mind. Discover the transformative benefits and embrace a life of vitality and well-being. Elevate your wellness journey with Bio Essence International today.